Began training for the vancouver marathon (May 4th), 18 weeks with up to 55 miles a week. Training races will be dirty duo race on the north shore (25km trail run), Gibson half marathon (March 31) and the Vancouver Sun Run, April 13.
Dirty duo went we'll raced with Diana Kilby on the bike, we both had smoking times and placed 10th in the relay division, 1:56 (25 km) mountain run and 1:59 (32 km mountain ride)
Gibsons 1/2 marathon, tough course rainy weather... finishing time 1:25:11 and 1:54:12 for james and isabel, special thanks to worren simon and jackie for the support!
2 days later STORM THE WALL began at UBC, as defending graduate student co-rec champs ulf found some talented girls for us and a strong guy to give us another run for the money. This year we defended the grad student championship and fell short by only a few seconds to winning the campus-wide co-rec division.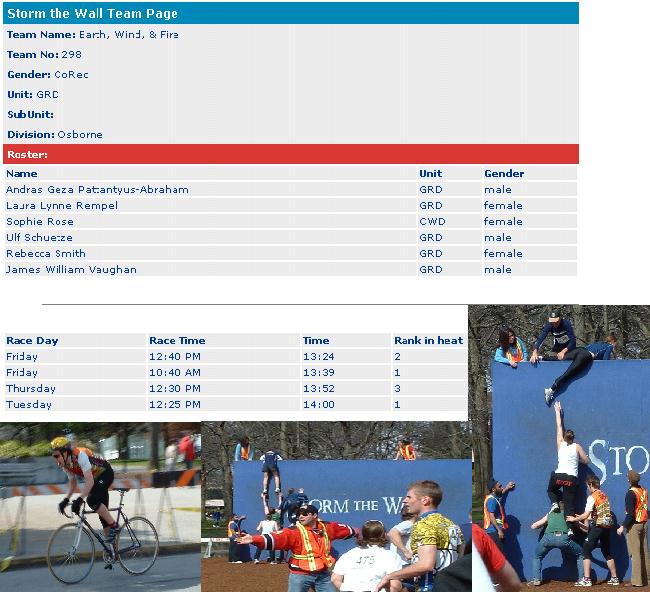 April 13 was the Vancouver Sun Run, 50,000 people! The second largest 10km field in the world.
Representing the MMAT Education Team I raced a 36:55 (personal best) and came in 146th place at the same time helping the MMAT team to a first place finish in the ranks of the Education Team Division.
Thanks for Bryce for setting the fast pace, Jackie and Thara for support and all of Senator Reid Elemetary school for taking part and working hard!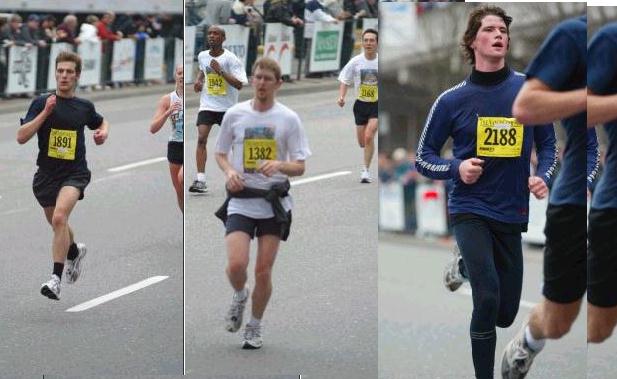 james, jason, bryce at the sun run

Marathons done! first 2/3 were smooth then i had to slow up a bit, the last 45 minutes was quite a struggle, still i managed to pull off a 3:09, way to go to bryce for an amazing 2:58 (also his first marathon), isabel for taking a half hour off last years time and thara for finishing up strong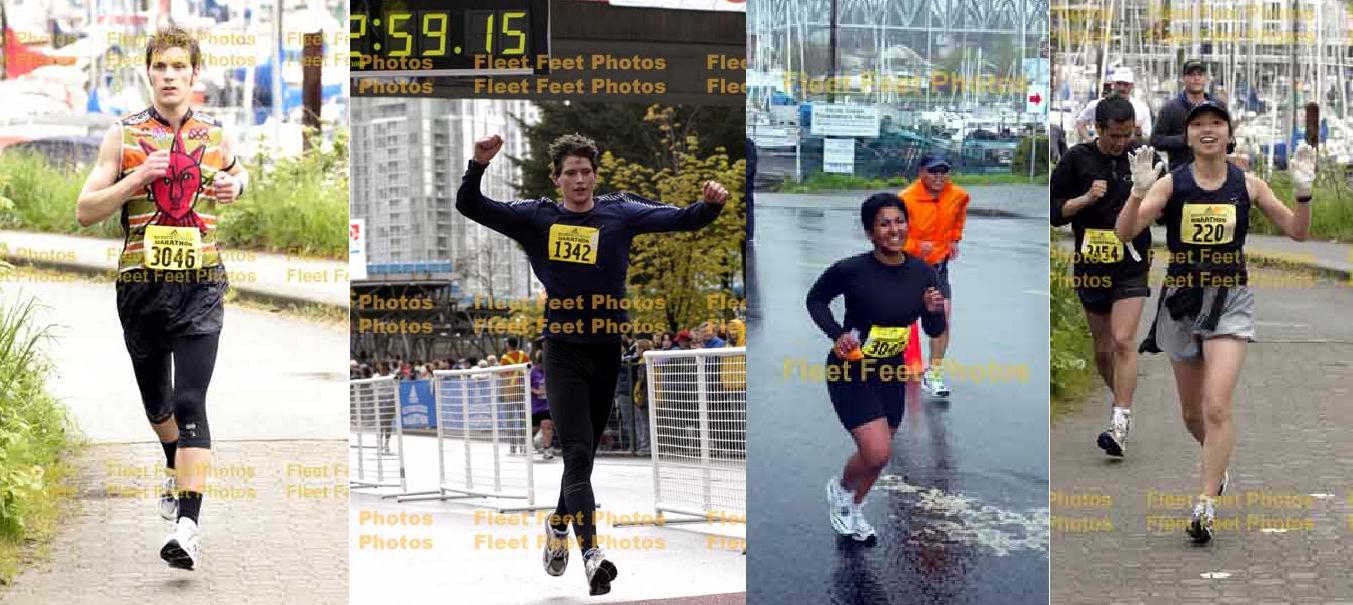 james, bryce, thara, isabel
Since the marathon, i raced the flash 5 sprint triathlon at ubc and came in 3rd overall, now i'm kicking back and trying to relax for the rest of the summer.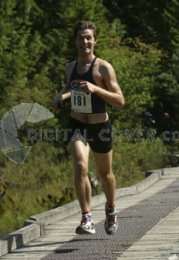 xterra canada sport, august 17, 2003
Sept 13, 2003 The first canadian university triathlon championships, went to montreal to represent UBC along with john temesi, had a decent swim, good ride 1:00:21 (draft legal ride!) but a slow run... my time was still about 9 minutes faster than when i raced the same course in 1999, so im on the right track... time to slow down and think about next year